Cilengitide in a renal disease
Cilengitide in Focal Segmental Glomerulosclerosis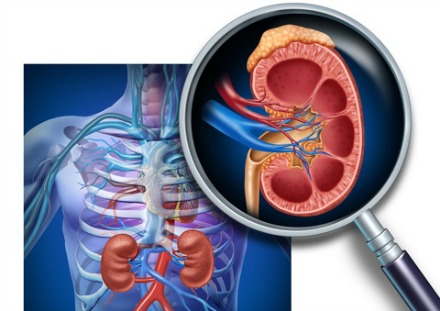 EspeRare is exploring the therapeutic potential of Cilengitide in Focal Segmental Glomerulosclerosis (FSGS), a rare and deadly renal disease.
Cilengitide is a small molecule drug candidate developed by the pharmaceutical company Merck Serono. This is the first in a class of αvβ3 integrin inhibitor that was developed until phase III in cancer indications. The development of this drug candidate was halted in 2013 in phase III as Cilengitide failed to meet its primary endpoint of significantly increasing overall survival when added to the current standard chemoradiotherapy regimen.
In Focal Segmental Glomerulosclerosis, scientific data suggests that inhibition of αvβ3 integrin could modulate the pathologic processes characterized by inappropriate podocyte motility in this rare renal disease.
EspeRare is collaborating with Professor Moin Saleem at Bristol University to conduct research studies testing Cilengitide therapeutic potential in experimental models of podocyte activation and motility. If demonstrated, such mechanism could lower proteinuria and translate into a reduced or halted decline of renal function and progression to end stage kidney disease. Cilengitide represents an attractive therapeutic candidate for FSGS patients.
About Focal Segmental Glomerulosclerosis (FSGS)
FSGS is a rare form of nephrotic syndrome that affects both children and adults with peaks at 6-8 and 20-30 years of age, respectively.The disease burden is tremendous to patients with this lifelong chronic disease, particularly it requires management of dialysis and in some cases transplantation.
About Professor Moin Saleem
Professor Saleem is a Bristol University world renowned medical expert in glomerular diseases and particularly the nephrotic syndromes. He is a pioneer in the field of podocyte biology and originated the gold standard human conditionally immortalised podocyte cell lines, now in use worldwide in academia and industry. In 2007 he was awarded a MRC grant to set up the UK renal patient rare disease registry