EspeRare initiates exploratory preclinical studies for Rimeporide in Pulmonary Arterial Hypertension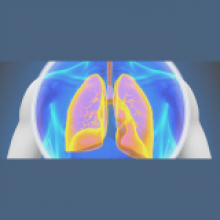 EspeRare is currently repositioning Rimeporide, a discontinued heart failure drug, by developing it as a first-in-class innovative treatment for patients with Duchenne Muscular Dystrophy (click here to check this clinical development programme). Rimeporide has proven to be well-tolerated in multiple animal models and clinical trials in animals, healthy adults and young boys with Duchenne.
The mechanism of action of Rimeporide, NHE-1 inhibition, holds potential in multiple therapeutic indications and EspeRare is working towards establishing collaborations with world-class partners to explore this potential.
In particular, EspeRare recently started a collaboration with Larissa Shimoda, MS, Ph.D. and John Huestch, M.D., in the "Division of Pulmonary and Critical Care Medicine" (Johns Hopkins University School of Medicine, USA). The aim of this collaboration is to perform key studies with Rimeporide in in vitro and in vivo models of Pulmonary Arterial Hypertension (PAH). Over the last 10 years, their team have published several important research articles on the contribution of NHE-1 in the development of increased pulmonary vascular resistance and pulmonary vascular remodelling that leads to PAH, and the use of NHE-1 inhibitors to prevent this vascular remodelling.
A positive proof-of-concept in relevant animal models could support the initiation of a Phase II clinical trial to test Rimeporide's therapeutic potential in patients with PAH.